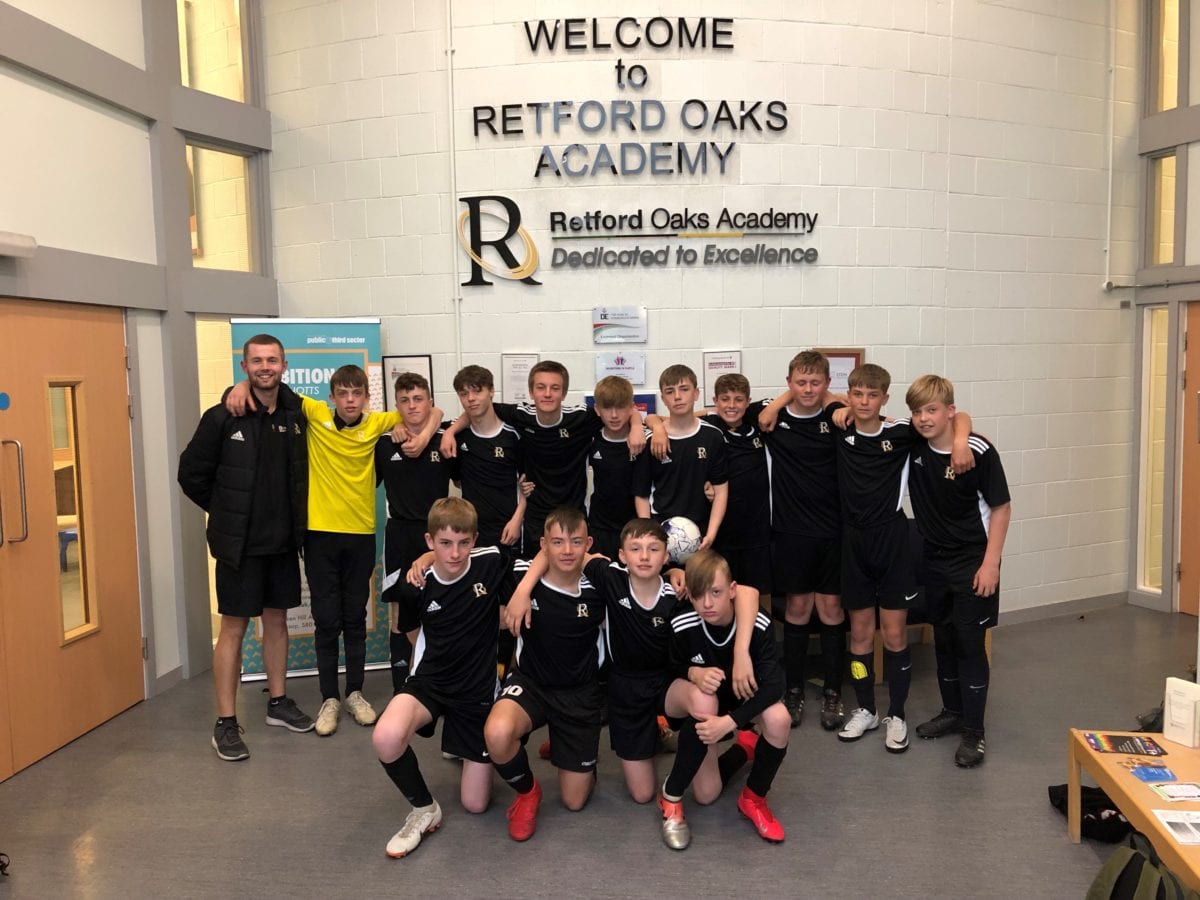 Introducing the Mansfield and Ashfield Town Cup Finalists! Huge congratulations to Retford Oaks Year 9 boys.
Last night the team travelled to Brunt's Academy and emerged winners on penalties after two brilliant saves in the shootout.
The final is being held next Wednesday 8 May, with a 6pm kick off. The team would very much appreciate as much support as possible and would love to see many students, parents, carers and staff attending and supporting the them.
The venue is currently due to be Mansfield Town FC, however this is dependent on their own result in the Football League this weekend. We will confirm the venue as soon as we can.