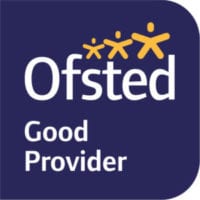 Retford Oaks Academy, part of the Diverse Academies Learning Partnership, has been awarded a 'good' rating by Ofsted inspectors after a June 2017 inspection. The new rating is further evidence of the academy's turnaround success story, which has seen student admission numbers rise by 21% over the past three years and academic outcomes for students increase dramatically.
Academy director Heather Widdup and executive principal David Cotton were praised by inspectors for having "high expectations and aspirations for the pupils" and for taking "decisive action to transform the culture and ethos of the school since the last inspection." The inspectors' commendations also extended to the academy's wider leadership team, who were said to be "committed to raising pupils' aspirations" and "keen to improve pupils' life chances and provide pupils with a curriculum that is well suited to their needs."
In response to the good Ofsted judgement, academy director, Heather Widdup said: "I'm absolutely delighted with the result of our latest inspection, but not at all surprised. Our leadership team and staff, alongside our students, have worked extremely hard to improve the academy over the past few years, and it is great to see this has been acknowledged by Ofsted."
David Cotton, executive principal added: "We know the hard work doesn't stop here. Our journey is of continual improvement and so we will strive to push ourselves to develop our academy and ensure we offer a positive, safe and successful learning experience for all students. I have no doubt that we will achieve our ultimate aim of being an outstanding academy in the near future."
Written after a two-day inspection on 6 and 7 June, the report found that students in the academy showed a positive attitude towards learning and that they "work with enthusiasm and take pride in their work." Students at the academy make good progress, especially in English and Maths, and "leaders ensure that the school's curriculum is effective in providing a high-quality and relevant learning experience for all pupils."
The report further highlighted the impact the academy has on students from the most disadvantaged backgrounds, stating they "made good progress compared with other pupils nationally and with other pupils in the school" and credited this to "a range of effective support programmes [which] provide disadvantaged pupils with the additional help they need to overcome any barriers they may have to learning."
Debbie Clinton, acting CEO of the Diverse Academies Learning Partnership added: "As a trust we are exceptionally proud of the staff's dedication and determination to provide the best education possible to the young people of Retford and the wider area. All our academies work collaboratively to raise standards through an ethos of sharing best practice in a supportive, but professionally challenging environment. This judgement provides further evidence of the impact a multi-academy trust such as ours can have."
The academy's safeguarding was also praised, with Ofsted highlighting that students spoke directly to inspectors and described how they felt safe in the academy and that staff supported them: "the curriculum is effective in helping raise pupils' awareness of safe practices, including the safe use of technology."
The safety and wellbeing of students is the academy's top priority, and it "has a strong ethos of safeguarding, [with] high quality checks in place to ensure the suitability of staff and volunteers." Parent feedback re-enforced this message with the report detailing that "a very large majority of parents who responded to Ofsted's online survey and the school's own surveys agree that their children are safe and well cared for."
The new rating, coupled with exam performance and scores, cements Retford Oaks Academy's position as the leading secondary school in Retford. With limited places remaining for students looking to join the academy in September, parents/carers and their children are invited to get in touch and arrange a visit.